Relationships have their highs and lows; they can feel like the greatest thing in the world (and remain that way), however we've most likely all been in a relationship where you hit a realisation that it's not going that way, you've become comfortable but not happy, and are left pondering the lost months (or years).
It's not like there wasn't warning signs. There was the pushiness, the moment when things stopped being equal and more about them, the lack of trust. Even on your side there was that time where you downloaded tinder just to swipe right a couple of times and see what else there was out there.
Despite this you were wary about leaving. Thoughts began to cloud your mind "could I actually do better?"  "…well I do have it pretty good, they pay for a lot!" "…maybe I should give it a couple more months to work out".
You now know that you left it too long.
Your relationship with your job
The early stages of your job are all about attraction. There's assessing fit, the wooing from either party, the first few weeks of euphoria caught up in the rush of new surroundings, new people, quirky new activities, and more than a couple of after-work drinks.
See, your recruitment job is not too dissimilar to your relationships.
Until the realisation hits
Your boss is monitoring every phone call. You've had no chance to develop or seek your personal goals. You've found yourself actually flicking through the back-log of InMails from rec-2-recs. Your recruitment job has become just like your ex.
Fool me once…
After making the decision to end the relationship that wasn't working out you probably told yourself that you'd never make the same mistake again. So why when it comes to your job do you continue to stick it out?
The reality is that you're probably billing quite well after putting in a lot of work to build up pipeline business, forge valuable relationships with clients, and have a successful desk running. Making the jump to another recruitment job would probably involve a couple of months at least to get back to where you are right now.
Don't bring me problems, bring me solutions
…said the boss you're desperately trying to escape before you end up going postal over the next stupid KPI he hits you with. Nobody wants that.
So, solutions: as your wise friend who doesn't really want to be having an emotional support session with you after your break up would say, there's plenty more fish in the sea.
Micromanagement surprisingly isn't a Dulux colour painted over every recruitment company across the UK, for some it's just not simply for them. Recruitment companies are likely to also be looking for a successful biller with a track record like yours to take a recruitment job at their company, and will offer support and stability to enable you to bring that record to them.
Finding Nemo. Finding Eligo.
Amongst the fish in the sea, there are companies that are looking for recruiters just like you. We like to think we're one of them.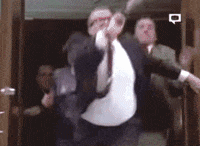 Unlike your current company (or ex for that matter), we let you do your thing and help you thrive at it. We loathe micromanagement and are open to exploring new relationships. We're flexible; you can speak to who you want, it'll only make our relationship stronger.
We understand why you'd be worried about leaving your current role for one that offers a better environment, so here's the deal. If after talking, we're both a stellar match for each other, we're prepared to guarantee your first six months earnings here at Eligo. That should give you time to get back to your previous success and build on it for the future. We'll support you along the way and help you reach the type of working relationship that feels just great.
Happily ever after
We'd love to have a chat about your career, get the introductions out the way, and talk about what we could offer you here at Eligo. You can get in touch with us for a confidential discussion, click here to request a call-back, or visit our work for us page to get a little more insight.
See you on the first date.
We think we're a pretty great company to work for and are currently up for employer of the year in the Merton Best Business Awards after securing Best Business in SW19 and Best Enterprising Business last year. Don't just take our word for it though, check us out on glassdoor to see what some of our current and ex-employees say.